A solid, stable structure needs an equally solid foundation to support the weight of what sits above it. As the foundations of your body, your feet are no different. They need to be able to cope with the pressures of day-to-day life without causing you pain or discomfort.
Poor foot alignment can be the cause of many foot-related problems, but it can also affect other joints including the ankles, knees, hips and spine.
What are Foot Orthotics?
Custom foot orthotics are custom insoles fitted inside your footwear to help accommodate structural irregularities, allowing your feet, knees, hips and back to function at their maximum potential.
Why Might I Need Orthotics?
Among many other musculoskeletal conditions, evidence suggests that when correctly diagnosed, precision manufactured custom arch supports can help with:
Flat Feet/Overpronation
Plantar-Fasciitis
Heel Spurs
Achilles Tendonopathy
Arch Pain
Pain In The Balls Of The Feet
Bunions
High Arches
Tibialis Posterior Tendonopathy
Ankle Pain/Instability
Knee Pain/Instability
Growing pains (eg: Osgood Schlatter's & Sever's Disorder)
Shin Splints
Leg Length Discrepancy
Hip And Lower Back Pain
Diabetic Complications
Osteoarthritis
What to Expect At Your Visit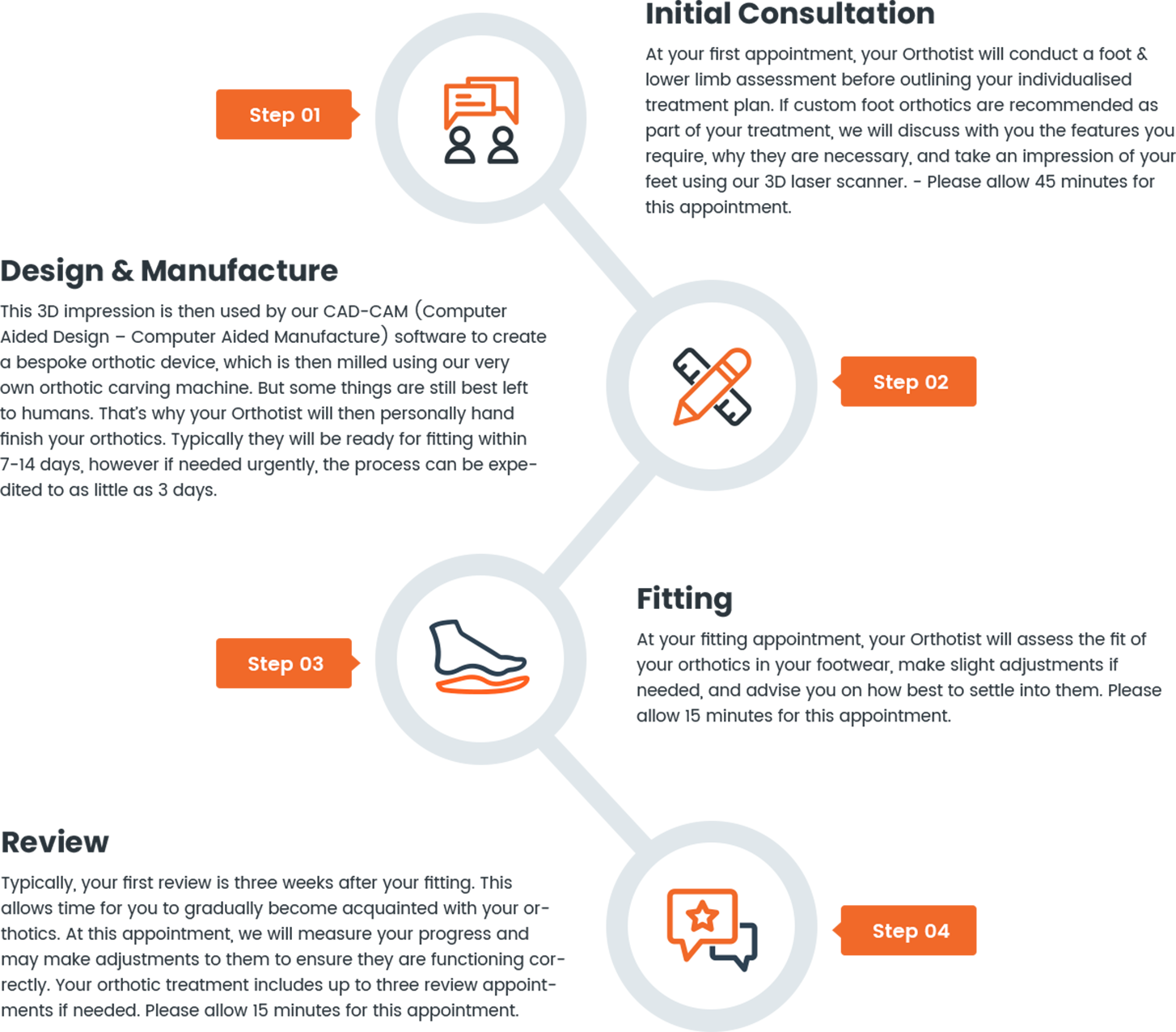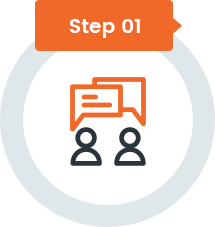 Initial Consultation
At your first appointment at our Melbourne clinic, your Orthotist will conduct a foot & lower limb assessment before outlining your individualised treatment plan. If custom foot orthotics are recommended as part of your treatment, we will discuss with you the features you require, why they are necessary, and take an impression of your feet using our 3D laser scanner. – Please allow 45 minutes for this appointment.
Design & Manufacture
This 3D impression is then used by our CAD-CAM (Computer Aided Design – Computer Aided Manufacture) software to create a bespoke orthotic device, which is then milled using our very own orthotic carving machine. But some things are still best left to humans. That's why your Orthotist will then personally hand finish your orthotics. Typically they will be ready for fitting within 7-14 days, however if needed urgently, the process can be expedited to as little as 3 days.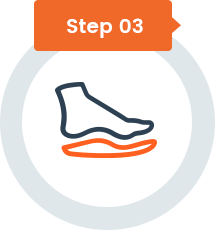 Fitting
At your fitting appointment, your Orthotist will assess the fit of your orthotics in your footwear, make slight adjustments if needed, and advise you on how best to settle into them. Please allow 15 minutes for this appointment.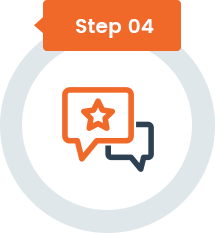 Review
Typically, your first review is three weeks after your fitting. This allows time for you to gradually become acquainted with your orthotics. At this appointment, we will measure your progress and may make adjustments to them to ensure they are functioning correctly. Your orthotic treatment includes up to three review appointments if needed. Please allow 15 minutes for this appointment.
How are our orthotics different?
Our custom orthotics are made from rubber compounds rather than hard plastic materials, to provide you with the perfect balance of cushioning and support. So, whether you're young or old, big or small, need orthotics for flat feet or for high arches, Olympic hopeful or Sunday stroller, we'll find the right combination for you.
Nobody knows your feet better than we do. For this reason, the orthotist you have your consultation with will personally 3D scan your feet and manufacture your orthotics from our in-house workshop, right here in Melbourne. We won't outsource them to external workshops where the staff that manufacture them have never met you, or your feet. That just doesn't make sense to us. Our processes ensure that all orthotics are specifically designed for your foot shape and meet the highest possible standards. Having your orthotics made in-house also means you will be walking in them sooner.
Is NDIS or other financial assistance available for my orthotic treatment?
The Orthotic Clinic is a registered provider of orthotic devices/Assistive Technology (AT) with the National Disability Insurance Scheme (NDIS). The NDIS is a new way of providing individualised support for people under 65 struggling with permanent and significant disability, their families and their carers, so they can live an ordinary life. If you believe that you have a permanent and significant disability affecting your ability to be functional member of your community, you may be eligible for participation in the NDIS.
Once approved as an NDIS participant, we will conduct an assessment and prepare a report outlining your Assistive Technology needs for consideration by the NDIS. As a registered provider, we have an excellent understanding of the processes involved in helping you to secure sufficient funding for your AT needs, and will liase with your Support Coordinator, Plan Manager and Local Area Coordinator (LAC) if required, to make the experience as smooth and hassle-free as possible for you.
We are also fully registered with other funding bodies such as the Department of Veterans' Affairs (DVA), Transport Accident Commission (TAC), WorkSafe, the State-wide Equipment Program (SWEP), and all major private health insurance funds.
Ongoing Care
At The Orthotic Clinic, we understand that people are individual. Some may need several adjustments to their orthotics in the weeks after their fitting; others may need none at all. If you need additional adjustments, we don't think it's fair to charge you for these extra consultations. That's why all clients fitted with custom-made orthotics have up to three reviews available they are free to use for any reason in the three months following their fitting, at no additional cost.



Our Technology
The Orthotic Clinic's very own digital laboratory uses the most advanced Computer-Aided Design/Manufacture (CADCAM) technology in Melbourne, and we're pretty excited about it!
No more messy plaster casts – we use 3D laser scanning to capture an image of the foot. This technology allows us to provide a quicker, cleaner and more accurate process than ever before. Orthotic modelling software is then used to create a tailor-made design, which is sent to our orthotic mill for fabrication. This means our orthotics are more precise and can be fitted in as little as three days. This technology also allows us to retain your orthotic design data for the manufacture of additional pairs at a significantly reduced cost.